Last year was pretty good for Guerrilla, could be better, but we are satisfied.. We broke some records, including the most dmg in a single day record + many other personal and military records, who wouldn't be satisfied, just take a look:
-I don't remember the day, but i managed to save some screenshots from that day (2 months ago), we did 7.8kkk dmg in 1 single day,
★

Havras
alone did +5kkk dmg which is also the best dmg in a day by a player in Primera, i also set up my personal dmg in day record (1.2kkk)
-Too bad that enemy sides didn't do any resistance in this huge dmg battle, but ok, we didn't count on it so and so.. Before anyone comments how we did some big waste and big overkill, i just want to say that we prepared for that 140% bonus dmg 2 months ago, and that was our best chance to make this dmg, cause of inactivity and RL problems.. Why 7kkk dmg ? Ask
★

Havras
, he did his dmg with his own money and supplies, i am very thankful to him and i hope he will be remembered for this..
-Our goals are completed for now, time to set up new goals..
Here is a picture with our record breaking dmg:
Here is a picture of top5 players by dmg on that day:
On day 26** Guerrilla MU overpassed their own DMG IN ONE DAY record by doing 7.82kkk dmg, this is the best daily dmg any MU has done in Primera
*Our Old Record *
Here is a quick look on battle we dumped our dmg:
Thanks to whole Guerrilla squad for making this happen, working for Q5 weps only for 2 months without asking many question, doing dmg only when needed, preparing their medkits for that long awaited 140% bonus dmg.. It was hard, we did some minor dmg in those 2 months, but still our main focus was on Q5 weps which we created..
We created more then 22k Q5 weps, bought more then 15k Q5 extra weps, and still we didn't even used all of it, a lot of Q5 weps are still in stock of some MU members and they are free to use them whenever they want..
Why Pakistan ? Why we did all that dmg in Pakistan ? That's simple, they called us, promised us 10+ citizenship's, i agreed.. I don't think that China is mad on us, but i know that many people were confused, why are we helping Pakistan for free.. Well, why not, we saw downfall of every country in Primera, yet we never saw China down, so yeah, that's a good goal for us in the near future and a good motivation cause they are the strongest country with many strong allies..
>>>>>>>>>>>>>>>>>>>>>>>>>><<<<<<<<<<<<<<<<<<<<<<<<<<<
NEED CHEAP T2 DMG ??
-For everyone who doesn't know, Guerrilla is mercenary unit and we sell our DMG for
2.5g/1kk
-On 80% and 100% bonus dmg we sell it for
1.5g/1kk
-On 120% bonus dmg we sell it for
1.2g/1kk
-On 140% bonus dmg we sell it for
1g/1kk
If you need last seconds TANK DMG, here are the prices :
-Without bonus dmg we sell it for
3.0g/1kk
-On 80% and 100% bonus dmg we sell it for
2g/1kk
-On 120% bonus dmg we sell it for
1.5g/1kk
-On 140% bonus dmg we sell it for
1.3g/1kk
*Overkill dmg over 4kk dmg (on bonus dmg 8kk) doesn't have to be payed.. (small battles)
*Overkill dmg over 8kk dmg (on bonus dmg 16kk) doesn't have to be payed.. (huge battles)
*We don't sell dmg against USA
For dmg contact:
★

Fransharry
>>>>>>>>>>>>>>>>>>>>>>>>>><<<<<<<<<<<<<<<<<<<<<<<<<<<


Recruitment is OPEN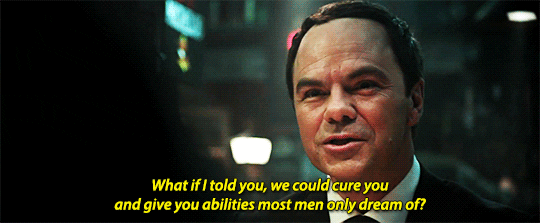 **For more infos about recruitment, contact
★

Fransharry
Previous article:
2nd best Q6 armor ? (SALE)
(8 months ago)