"STATEMENT SANG GURU" (Old article)
Posted 7 years ago by
siegehart
Report
===============================================================================
Hai rakyat Indonesia khusus nya para ababil sejati,salam m4ho kita panjatkan kepada
Kanjeng Sepuh Paningratan
AssassinateV .
Karena dengan bisikan nya lah kita dapat berkumpul disini dengan kondisi agak labil.
Setelah 2 bulan lamanya tidak bikin koran akhirnya tangan yg penuh dosa ini ingin sekali
mengklarifikasi 2 keputusan presiden
kita pada bulan desember yaitu
Guru Besar Padepokan Peranakan Indonesia Lancar Maju Mundur
Ninosyahputra
atau yang sering di panggil oleh
Xora Tomodachi
sebagai
OLGA
atau Uchiha Sasuke.
Tak Usah panjang lebar ,atau ketik banyak2 langsung saja to the point karena membaca adalah hal yang membosankan bagi sebagian anak Indonesia . Oleh karena itu saya dengan ini akan langsung membahas topik diatas.
===============================================================================
Keputusan 1 : Melepas salah satu region Australia yaitu Quensland dan Maksud MPP dengan Malaysia
.
Beliau Berkata :
* Ini sudah menjadi perjanjian President Indonesia saat ini dan President Australia Saat ini . karena mereka(rakyat Aussie) ingin market mereka berjalan . dengan dilepasnya Quensland rakyat Aussie tidak akan menyerang(dirrect attack+RW) region Indonesia yang ada di Australia.Jika perjanjian itu dilanggar Aussie akan menerima balasan lagi yaitu perataan wilayah aussie oleh indonesia kembali.
*MPP dengan Malaysia agar mendapatkan dan mempermudah akses ke Jeolla


Dari 2 Statement Ninosyahputra berkata bahwa dalam presiden baru,pemikiran pun harus baru dan perjanjian2 pun harus di revisi sesuai keinginan presiden .
===============================================================================
Keputusan 2 : Pajak Tinggi Supply War jarang
*Selain Memberi Supply secara langsung(mestipun jarang)
Ninosyahputra intinya memberi supply juga berupa subsidi kepada rakyat tetapi dengan cara lain yaitu Pemberian Weapon Murah di Product Market.Dan Pajak "Vat"tinggi itu bermaksud agar warga Indonesia / pedagang Indonesia membeli war di Market Indonesia agar pemasukan besar ,terus sang guru besar bisa memonopoli job offer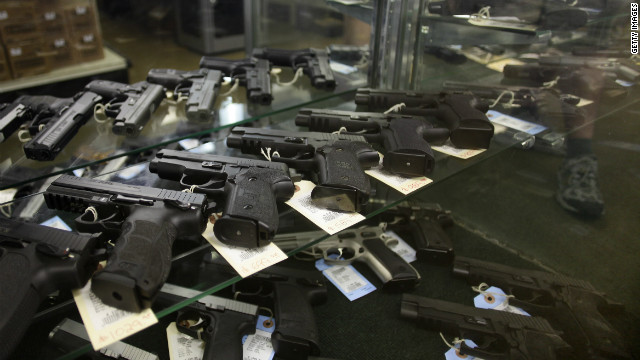 Info ini daya dapatkan langsung dari Ninosyahputra pada tanggal 05/01/2013 pada pukul 19.30 WIB
Apapun pendapat kalian utarakan saja di comment
.
Begitu Saja klarifikasi dari Guru Besar Padepokan Kesejahteraan Pemuda Indonesia Raden
Ninosyahputra
S,Pd
Dengan Hormat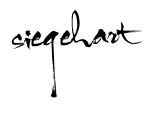 siegehart
Murid tak Diakui
===============================================================================
Previous article:
#TERIMAKASIH
(7 years ago)
Next article:
WTF ?
(7 years ago)
About the game:
USA as a world power? In E-Sim it is possible!
In E-Sim we have a huge, living world, which is a mirror copy of the Earth. Well, maybe not completely mirrored, because the balance of power in this virtual world looks a bit different than in real life. In E-Sim, USA does not have to be a world superpower, It can be efficiently managed as a much smaller country that has entrepreneurial citizens that support it's foundation. Everything depends on the players themselves and how they decide to shape the political map of the game.
Work for the good of your country and see it rise to an empire.
Activities in this game are divided into several modules. First is the economy as a citizen in a country of your choice you must work to earn money, which you will get to spend for example, on food or purchase of weapons which are critical for your progress as a fighter. You will work in either private companies which are owned by players or government companies which are owned by the state. After progressing in the game you will finally get the opportunity to set up your own business and hire other players. If it prospers, we can even change it into a joint-stock company and enter the stock market and get even more money in this way.
In E-Sim, international wars are nothing out of the ordinary.
"E-Sim is one of the most unique browser games out there"
Become an influential politician.
The second module is a politics. Just like in real life politics in E-Sim are an extremely powerful tool that can be used for your own purposes. From time to time there are elections in the game in which you will not only vote, but also have the ability to run for the head of the party you're in. You can also apply for congress, where once elected you will be given the right to vote on laws proposed by your fellow congress members or your president and propose laws yourself. Voting on laws is important for your country as it can shape the lives of those around you. You can also try to become the head of a given party, and even take part in presidential elections and decide on the shape of the foreign policy of a given state (for example, who to declare war on). Career in politics is obviously not easy and in order to succeed in it, you have to have a good plan and compete for the votes of voters.
You can go bankrupt or become a rich man while playing the stock market.
The international war.
The last and probably the most important module is military. In E-Sim, countries are constantly fighting each other for control over territories which in return grant them access to more valuable raw materials. For this purpose, they form alliances, they fight international wars, but they also have to deal with, for example, uprisings in conquered countries or civil wars, which may explode on their territory. You can also take part in these clashes, although you are also given the opportunity to lead a life as a pacifist who focuses on other activities in the game (for example, running a successful newspaper or selling products).
At the auction you can sell or buy your dream inventory.
E-Sim is a unique browser game. It's creators ensured realistic representation of the mechanisms present in the real world and gave all power to the players who shape the image of the virtual Earth according to their own. So come and join them and help your country achieve its full potential.
Invest, produce and sell - be an entrepreneur in E-Sim.
Take part in numerous events for the E-Sim community.