Article
★

Helyey
Redactor
Arnold Schwarzenegger 65 éves! (Old article)
Posted 7 years ago by
★

Helyey
Report
Arnold Schwarzenegger 1947. július 30-án született az ausztriai Thal falujában. Édesapja rendőrfőnök volt, akinek hatására több sportot is kipróbált, de a hatvanas években a futball helyett végül a testépítést választotta.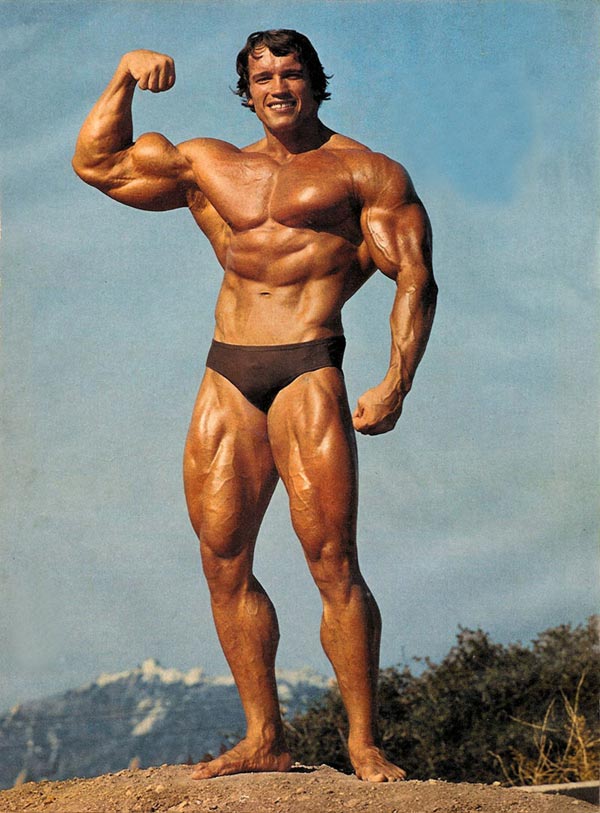 Ilyen volt, ilyen lett:
14 éves korától kezdve koncentrált erre a sportágra, amelyben szép sikereket ért el: 1965 és 1980 között hétszer lett Mr. Olimpia és hatszor Mr. Universe. A Graz közeli kis faluból az évtized végén Amerikába költözött, ahol 1970-ben megkapta első filmszerepét a Herkules New Yorkban című akcióvígjátékban, ám nehézkes akcentusa és idegen hangzású neve miatt több mint egy évtizedet kellett várnia az áttörést jelentő szerepre.
Akcióhősként lett ismert
1982-ben John Milius rá osztotta a Conan, a barbár főszerepét, két évvel később pedig filmes pályafutásának legemlékezetesebb alakításával ajándékozta meg a mozirajongókat a Terminátorban. A nyolcvanas évekre már az egyik legismertebb akciófilmsztárrá vált, köszönhetően az olyan golyózáporos alkotásoknak, mint a Kommandó vagy a Ragadozó.
De a sikersztorinak a kilencvenes években sem szakadt vége, az erőszakos filmek helyett ugyanis vígjátékokban csillogtatta meg komikusi vénáját. Ezek közül a legviccesebbek az Ovizsaru, Az utolsó akcióhős, illetve az Ikrek voltak, de ebben az időszakban forgatta Az emlékmást és a Két tűz között című akciódús drámákat is.
A géppuska mellől a kormányzói székbe
Az izompacsirtából lett filmsztár karrierje az ezredforduló után újabb váratlan fordulatot vett: 2003-ban Schwarzenegger a Republikánus Párt képviselőjeként Kalifornia 38. kormányzója lett. Politikai kitérője annyira jól sikerült, hogy 2006-ban újra megválasztották. Kormányzóként Schwarzenegger egyre határozottabban sürgette a globális felmelegedés elleni küzdelmet, ugyanakkor nemzetközi népszerűségét jelentős mértékben csökkentette, hogy Bush politikáját támogatta, illetve, hogy államában engedélyezte a kivégzéseket. Kormányzói mandátuma 2011 januárjában járt le.
Habár Schwarzeneggert az elmúlt években nem túl gyakran láthattuk a vásznon, a legnagyobb akcióhősöket felvonultató 2010-es A feláldozhatók című Sylvester Stallone-moziban, majd ennek 2012-es második részében ő is feltűnt, és jelenleg is több filmje van készülőben.
Magánélete sokáig kiegyensúlyozottnak látszott: 1986-ben vette feleségül Maria Shivert, a néhai John F. Kennedy unokahúgát. Négy gyermekük született, ám 2011-ben kirobbant a botrány, miszerint az egykori terminátor nemcsak feleségével, de a házvezetőnővel is intim viszonyt ápolt, akinek ráadásul egy fia is született a kapcsolatból. Schwarzenegger felesége a történtek miatt beadta a válókeresetet, a válást pedig még ugyanabban az évben ki is mondta a bíróság.
Boldog születésnapot Arnold!
És a végére ki nem maradhat a csöcs!
Ha tetszett SUB+VOTE!
Previous article:
Nindzsa eszközök + ez az
(7 years ago)
Next article:
A tudatalattink olyan, akár egy szivacs
(7 years ago)
About the game:
USA as a world power? In E-Sim it is possible!
In E-Sim we have a huge, living world, which is a mirror copy of the Earth. Well, maybe not completely mirrored, because the balance of power in this virtual world looks a bit different than in real life. In E-Sim, USA does not have to be a world superpower, It can be efficiently managed as a much smaller country that has entrepreneurial citizens that support it's foundation. Everything depends on the players themselves and how they decide to shape the political map of the game.
Work for the good of your country and see it rise to an empire.
Activities in this game are divided into several modules. First is the economy as a citizen in a country of your choice you must work to earn money, which you will get to spend for example, on food or purchase of weapons which are critical for your progress as a fighter. You will work in either private companies which are owned by players or government companies which are owned by the state. After progressing in the game you will finally get the opportunity to set up your own business and hire other players. If it prospers, we can even change it into a joint-stock company and enter the stock market and get even more money in this way.
In E-Sim, international wars are nothing out of the ordinary.
"E-Sim is one of the most unique browser games out there"
Become an influential politician.
The second module is a politics. Just like in real life politics in E-Sim are an extremely powerful tool that can be used for your own purposes. From time to time there are elections in the game in which you will not only vote, but also have the ability to run for the head of the party you're in. You can also apply for congress, where once elected you will be given the right to vote on laws proposed by your fellow congress members or your president and propose laws yourself. Voting on laws is important for your country as it can shape the lives of those around you. You can also try to become the head of a given party, and even take part in presidential elections and decide on the shape of the foreign policy of a given state (for example, who to declare war on). Career in politics is obviously not easy and in order to succeed in it, you have to have a good plan and compete for the votes of voters.
You can go bankrupt or become a rich man while playing the stock market.
The international war.
The last and probably the most important module is military. In E-Sim, countries are constantly fighting each other for control over territories which in return grant them access to more valuable raw materials. For this purpose, they form alliances, they fight international wars, but they also have to deal with, for example, uprisings in conquered countries or civil wars, which may explode on their territory. You can also take part in these clashes, although you are also given the opportunity to lead a life as a pacifist who focuses on other activities in the game (for example, running a successful newspaper or selling products).
At the auction you can sell or buy your dream inventory.
E-Sim is a unique browser game. It's creators ensured realistic representation of the mechanisms present in the real world and gave all power to the players who shape the image of the virtual Earth according to their own. So come and join them and help your country achieve its full potential.
Invest, produce and sell - be an entrepreneur in E-Sim.
Take part in numerous events for the E-Sim community.