Article
Tomoe Gozen
Redactor
japan - news Day (2500) (Political)
Posted 7 months ago by
Tomoe Gozen
Report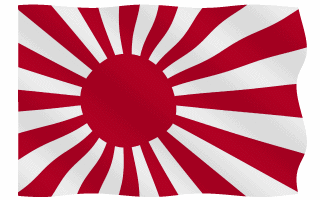 Welcome to this article this are the news for japan.
who dont knows me i am the president of japan secura "LutzSchwerin" who is a free and independent nation with me as leader
(i am japanese in RL) i come to primera to do the same because my objective is free japan in all permanent servers.
this will take time but japan will be free and independent
now i will show what we have in japan.
our territory.
as i see taiwan take many of our cores and we have the capital free and other territory.
we will start our diplomacy to get free all our nation.
Central america
we have a colony in central america and as i know we have more but we lost territory from mexico.
we are at war with mexico and taiwan.
we dont have mpp
Coallition:
as i see the old leader made a coallition who none of their leaders come to talk we will see in this days what are this coallition if dont we leave.
japan is open to have new allies alliances and friends. we will have alot of changes and soon people from secura will come here to work and revive this great empire like i did in secura.