Article
Karabasas
Redactor
[PD] Pokeris (Old article)
Posted 7 years ago by
Karabasas
Report
Pramogų Departamentas
Sveiki mieli skaitytojai, su Jumis sveikinasi Pramogų Departamentas. Šiame straipsnyje trumpai ir drūtai noriu paskelbti, jog rytoj TIKRAI vyks pokerio turnyras. Pirmiausiai labai norėčiau atsiprašyti, kad turnyras sekmadieni neįvyko. Tai mano kaltė, nes nieko įpatingai neinformavau ir pats nebuvau, tad taip ir išėjo.
Tad jei einam prie rimtų reikalų, turnyras vyks trečiadienį! Jau rytoj, tad visų pokerio gerbėjų ir tų kurie nori pasipelnyti prašau dalyvauti. Viskas vyks 21 valanda Lietuvos laiku, o serverio laiku tai bus 20:00h.
Kambarys jau sukurtas, tad jau galite registruotis!
Club ID: 737907
Invitation Code: primerapokeris
Buy-in 2,2 gold (2 g į turnyro laimėjimo fondą, 0,2 g į mėnesio žaidėjo fondą ). Mėnesio pabaigoje nustatysime geriausią mėnesio žaidėją ir jam atiteks susikaupęs prizinis fondas. Kiekviename turnyre žaidėjams atiteks tokie taškai, kurie mėnesio gale bus sumuojami:
1 vieta: 10 taškų
2 vieta: 8 taškai
3 vieta: 6 taškai
4 vieta: 4 taškai
5 vieta: 2 taškai
Tarpinė menesio turnyro lentelė:
1.
★

Untanelis
- 12 taškų
2-3.
gondas
- 10 taškai
2-3.
1juokas
- 10 taškai
4.
★

PandaLT
- 8 taškai
5-6.
wygis
- 6 taškai
5-6.
Sharous
- 6 taškai
7.
Karabasas
- 4 taškai
8-9.
MiGa
- 2 taškai
Info apie žaidimą:
Žaidimas - Hold'em be limito
Pradinis žetonų skaičius - 2000
Maksimum 9 žaidėjai prie stalo
Blind intervalas - 5min
Išmokėjimas - Top 15%
Žaidimo greitis - Normalus
Mažas
gidas
kaip užsiregistruoti. Primenu, kad nežiūrėtumėte į gide nurodytus klubo ID, ar pakvietimo kodus, ten tik pavizdys kaip užsiregistruoti pokerstars programoje

Jei kas nors ko nors nesupratote, prašau klausti manes.
Turnyras trečiadienį!!! 20h e-sim laiku ir 21h lietuvos laiku. Nepražiopsokite! Norėdami dalyvauti siųskite 2,2 gold
Karabasas su nurodyta priežastimi "pokerio turnyro buy-in(ir įrašykite savo pokerstars nick'ą)".
Beto, dar norėčiau sulaukti norinčių prisijungti prie Pramogų Departamento, tiesiog parašykite man laiškelį laisva forma

Laukiu Jūsų laiškų ir įdėjų, pasiūlymų

V+Sub
Ačiū kad skaitėte, laukiu dalyvaujančių

Karabasas
Previous article:
[PD] Pokeris
(7 years ago)
Next article:
[PD]"Dainų žinovas" ir pokeris
(7 years ago)
About the game: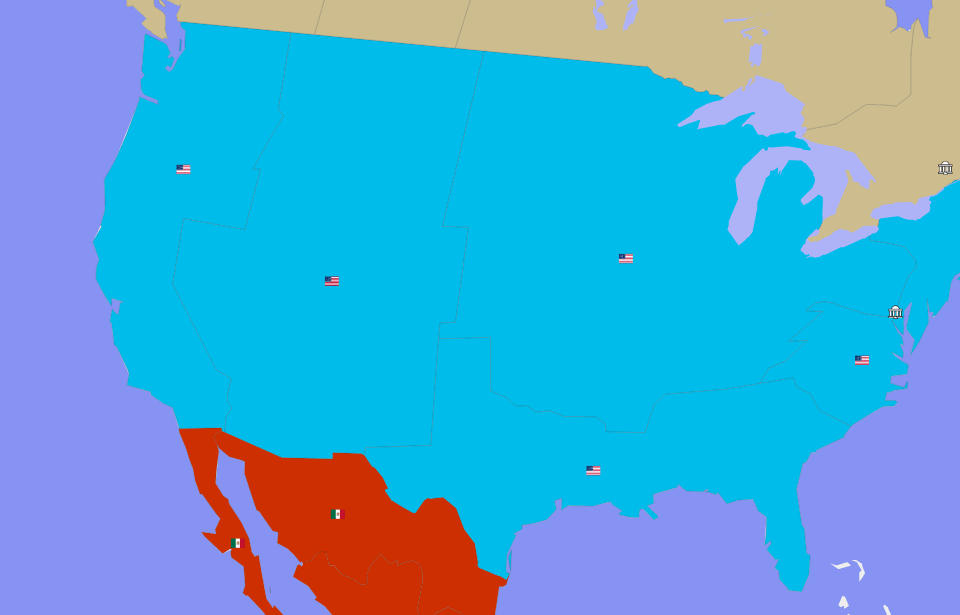 USA as a world power? In E-Sim it is possible!
In E-Sim we have a huge, living world, which is a mirror copy of the Earth. Well, maybe not completely mirrored, because the balance of power in this virtual world looks a bit different than in real life. In E-Sim, USA does not have to be a world superpower, It can be efficiently managed as a much smaller country that has entrepreneurial citizens that support it's foundation. Everything depends on the players themselves and how they decide to shape the political map of the game.
Work for the good of your country and see it rise to an empire.
Activities in this game are divided into several modules. First is the economy as a citizen in a country of your choice you must work to earn money, which you will get to spend for example, on food or purchase of weapons which are critical for your progress as a fighter. You will work in either private companies which are owned by players or government companies which are owned by the state. After progressing in the game you will finally get the opportunity to set up your own business and hire other players. If it prospers, we can even change it into a joint-stock company and enter the stock market and get even more money in this way.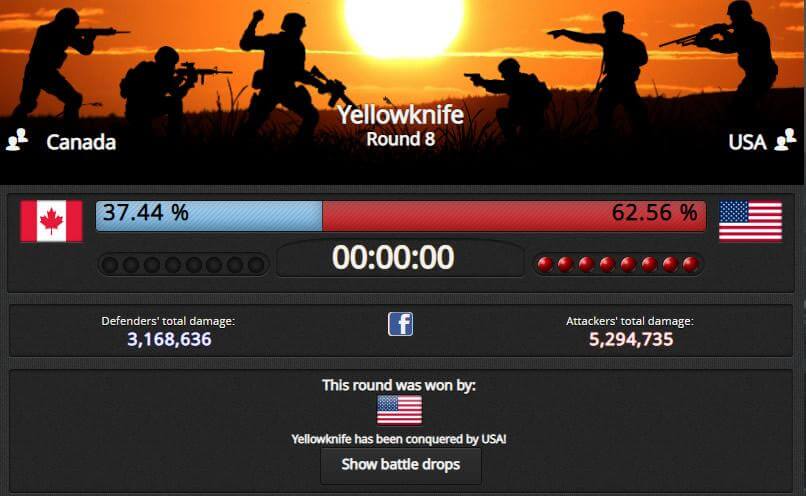 In E-Sim, international wars are nothing out of the ordinary.
"E-Sim is one of the most unique browser games out there"
Become an influential politician.
The second module is a politics. Just like in real life politics in E-Sim are an extremely powerful tool that can be used for your own purposes. From time to time there are elections in the game in which you will not only vote, but also have the ability to run for the head of the party you're in. You can also apply for congress, where once elected you will be given the right to vote on laws proposed by your fellow congress members or your president and propose laws yourself. Voting on laws is important for your country as it can shape the lives of those around you. You can also try to become the head of a given party, and even take part in presidential elections and decide on the shape of the foreign policy of a given state (for example, who to declare war on). Career in politics is obviously not easy and in order to succeed in it, you have to have a good plan and compete for the votes of voters.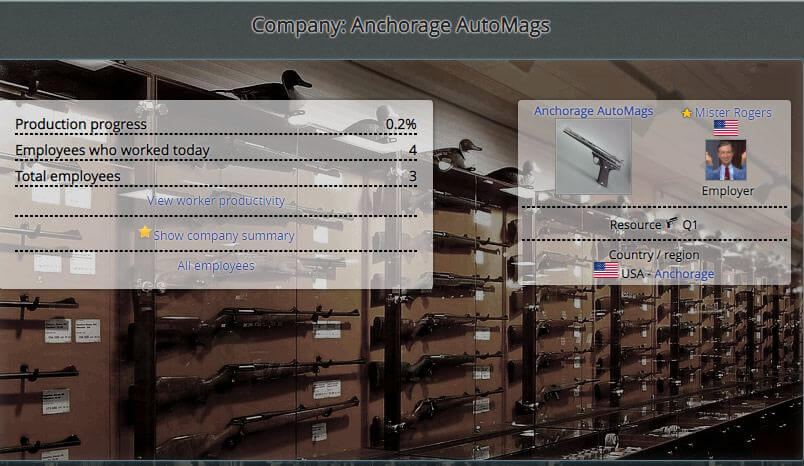 You can go bankrupt or become a rich man while playing the stock market.
The international war.
The last and probably the most important module is military. In E-Sim, countries are constantly fighting each other for control over territories which in return grant them access to more valuable raw materials. For this purpose, they form alliances, they fight international wars, but they also have to deal with, for example, uprisings in conquered countries or civil wars, which may explode on their territory. You can also take part in these clashes, although you are also given the opportunity to lead a life as a pacifist who focuses on other activities in the game (for example, running a successful newspaper or selling products).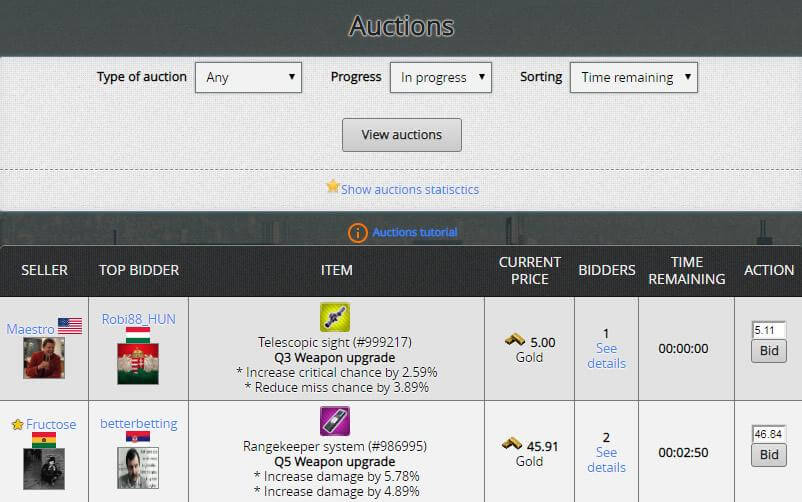 At the auction you can sell or buy your dream inventory.
E-Sim is a unique browser game. It's creators ensured realistic representation of the mechanisms present in the real world and gave all power to the players who shape the image of the virtual Earth according to their own. So come and join them and help your country achieve its full potential.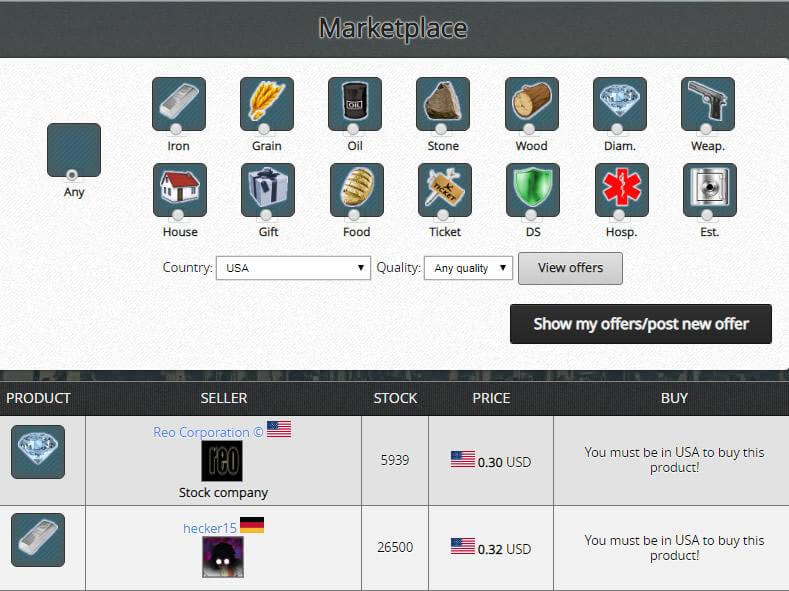 Invest, produce and sell - be an entrepreneur in E-Sim.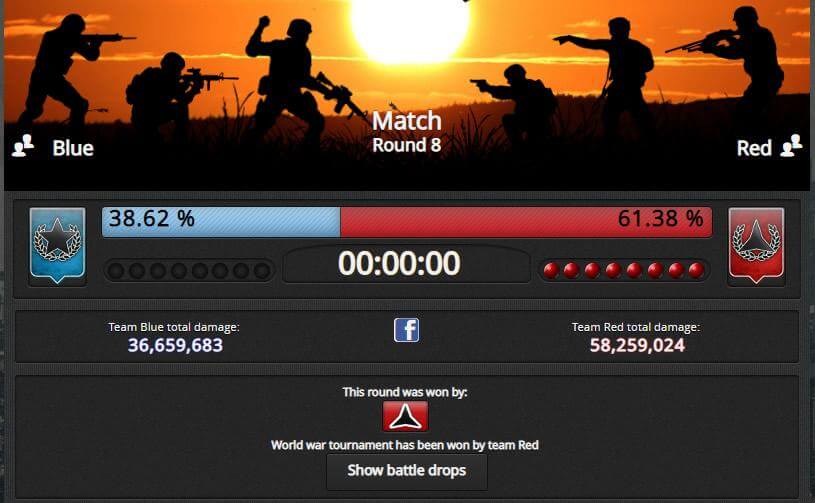 Take part in numerous events for the E-Sim community.