Owning your own business is an exciting part of this game. It can bring you fame and fortune, but it could be a disaster if you don't know what you're doing. In this article, I hope to explain everything a new business owner should consider before diving in.
Creating the Company
Creating a company costs 20 Gold, but you won't usually have to pay this much to get started. Check the
Companies for Sale
list and you may find one at a discount in your country. You can upgrade your company, up to level 5, for greater production – but this can be very expensive at higher levels.
An important factor to keep in mind when starting a company is the location. Raw Materials companies (such as iron and grain) get a bonus for being in a corresponding "High Resource" region. In the United States, the West Coast has high iron, and Canada East Coast has high grain. If your company is located in a "Medium Resource" region, you are unlikely to be profitable. For Manufacturing companies (such as food and weapons), you will get a bonus if your
country
– not region – controls the "High" resource used in production. For either type of company, you will take a hit in productivity if your country's capital region is occupied.
Labor
Before you hire workers, you will need to make sure you won't be losing money by doing so. This can be the most difficult part of company ownership because it involves dealing with other people.
The first thing you will need to know is how much your employees will produce. The production formula published in the Wiki seems to be wrong, but there is a good way to figure it out for yourself.
Edit: There are conflicting reports on the validity of the Wiki. My method works either way.
Go to the
Product Market
and find people who are selling the thing you want to make. Click on their profiles, and some of them will own companies comparable to yours. When you click on the company, you will be able to see how many people are employed, their skill levels, and how much they have produced.
Now that you know how much employees at a given level will produce, you need to know how much they cost. Go to the
Job Market
tab and see how much other workers are being hired for.
Finally, you need to make sure that your employees will be profitable. Go back to the Product Market and see how much your goods will sell for. If a level 5 employee in a grain company can produce 158 units, and grain sells for 0.18 USD, (158*0.18)=28.44 – but level 5 employees are being hired at $31.00 currently, so you would lose about $1.56 every day by hiring someone of that skill level. If you are a manufacturing company, you will also need to factor in the cost of raw materials, which I will cover soon.
Because this game has a relatively small player base, and because so many work in MU communes, it can be hard to find good workers. You can post offers in the Job Market, but great business owners will also get creative in their search. You can shout your job offer, write an article, advertise in someone else's articles, PM your friends, and even ask around on IRC.
Raw Materials
Companies that produce raw materials need only labor to operate, but manufacturing companies need both materials and labor.
Different industries, and different upgrade levels, require different amounts of raw materials. Each food unit takes just 1 grain per level, while guns take 2 iron per level, and houses require 200!
If you have enough money saved up, you can save by buying RMs in bulk by contract from your friends or an IRC marketplace. Otherwise, buy them from your local marketplace. Keep this price in mind when calculating your profitability.
Selling Your Product
The final aspect of owning a company is selling your product. Converting your product into cash is key to be able to buy more materials and pay future wages. If your profit margin is large enough, you will soon be able to re-invest the profits into upgrading your company or buying another one.
If you are selling your products on the market, you need to be aware of the taxes. The VAT (aka Sales Tax) is applied to all manufactured goods sold, and varies by country. You can sell your products in any country, but any country other than your citizenship (not company location) will also charge an Import Tax on both manufactured goods and raw materials.
Avoiding these taxes can help boost your profits, but you need to find another way to sell. Contracts make this easy because they can help avoid scams and allow you to use Gold for international trade (instead of a local currency). You can find bulk buyers in just the same way you found bulk sellers for your raw materials: shouts, friends, MUs, and IRC markets such as #SimTrade.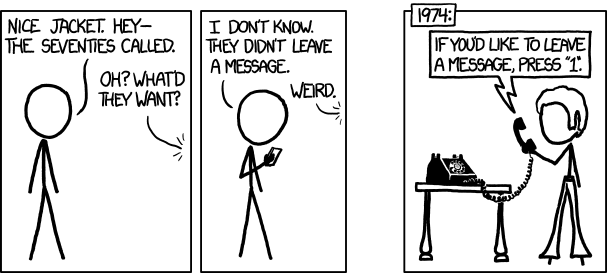 Cartoon Unrelated.
Previous article:
eNPR Tonight: Meet the Presidential Candidates
(10 months ago)
next article:
eNPR: e-Sim Edition Moved to Monday
(10 months ago)