Dear players!
Here comes the
EURO 2012
and of course the
e-Sim
bets again! It starts now by
risgar
and
Krisztoforo
. The rules are the same than IRL (in real life), the only difference is that you can play with your e-Sim
Gold
!
Let see some important details:
- The list of the events will be published at least 2 days before the start of the events
here
by
Krisztoforo
and
here
by
risgar
- We can accept bets up to 1 hour before the start of each event. Bets after it, will be sent back.
- At the moment, stakes are limited to 3
Gold
but it will raise
- To make you sure that you won't be scammed, we can make
printsrceens
for all transactions!
- You have to take
at least 2 matches
in each ticket!
- You can
donate
money (0-3
Gold
) to
risgar
or
Krisztoforo
and
write to the reason the matches
and the score (not exact)
that you want to take
!
- We also make statistics about your bets to see everything clear (this
might
will be public)
So here is the 5th list of matches:
Extra time and penalty kicks does not con
tains.
We are also available (of course not always
) on Rizon:
sTippmix
room! Here you can always find the latest article (with the matches of course
) in the topic, even if there is neither of us!
Vote it if you like and I also don't mind new subs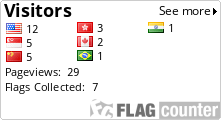 Have a nice day!
Previous article:
e-Sim bets for EURO 2012! [Part 4.]
(11 months ago)