Article
174
1xQ2 lebac za SUB ZAVRSENO -1xQ2 food - for SUB - ENDED
Posted 1 year ago by
papak
Delim svakom ko se pretplati na novine, glasa i da shout 1 Q2 lebac .
Napisite broj pretplate i glasa.
I will give 1 Q2 food to all players who will sub, vote and shout.
Write a vote and sub number in comments.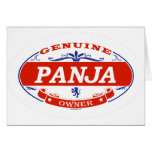 nema vise leba, zavrsena akcija...
out of food, the action is over...
next article:
MM action - MM akcija
(1 year ago)